3 reasons why you should buy an apartment in Colombo
Colombo is the hub of development and most major activities in Sri Lanka. With over 200,000 vehicles entering the commercial city daily for business, education, entertainment, healthcare and employment it is no doubt that living in Colombo can improve your quality of life and convenience. Colombo is also home to some of the best real estate developments and facilities, setting a standard for the rest of Sri lanka. Moving to Colombo to buy an apartment has been never easier, saving time, money and stress for those who decide to move.
Time
While thousands of individuals travel to Colombo for various reasons, the daily traveller has the most to benefit.The everyday traveller spends hours fighting traffic and stress to be on time to his final destination inside colombo. If you are someone who is constantly travelling to Colombo then buying an apartment in the city will save you hours of travel and money, while making life convenient and hassle free. With a wide variety of apartment options to choose from and endless amenities, living in Colombo is full of opportunities. As the old saying goes, time is money!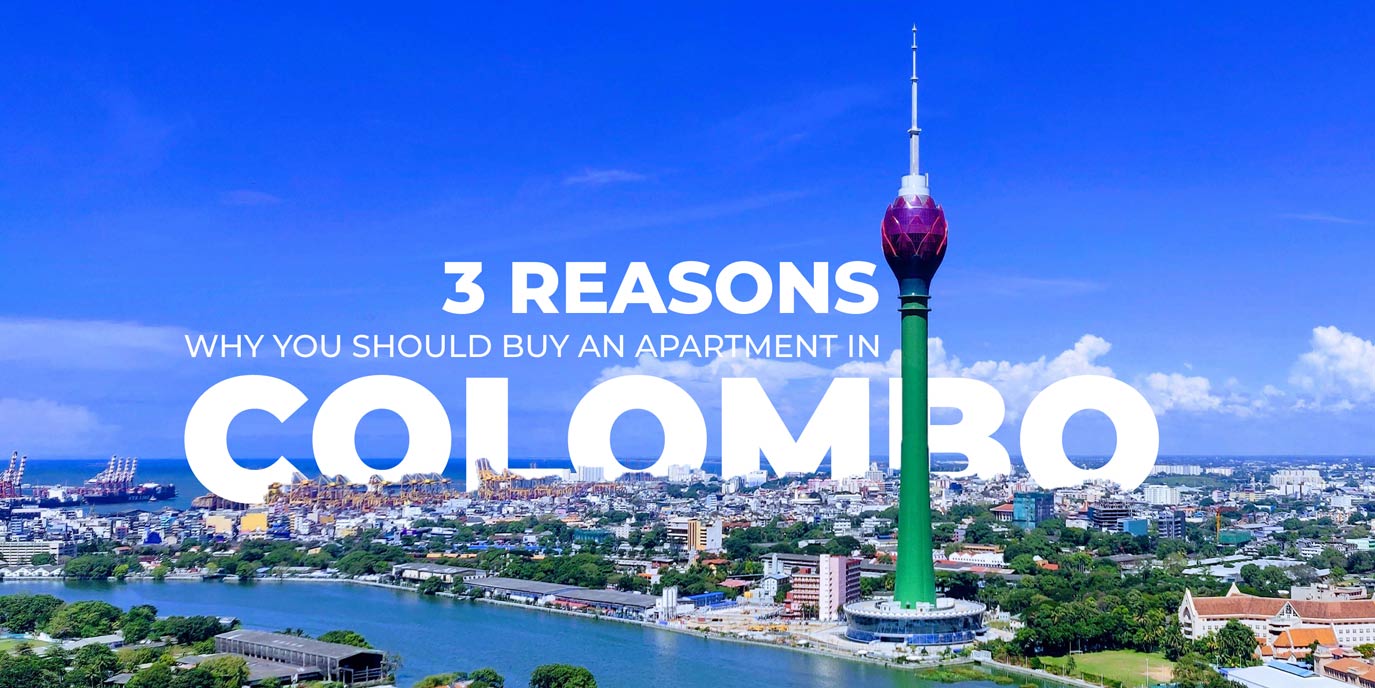 Convenience
Colombo is the heart of many businesses and brands, be it local or international. The variety and options available in Colombo in comparison to the other cities in Sri Lanka is unmatched. Living in Colombo gives residents access to numerous restaurants and cuisines, top class education and healthcare, quick delivery times, unlimited entertainment and nightlife, close access to essential services, and abundant public transport.
Colombo living also gives its residents an improved lifestyle with upcoming developments such as the Port city as well as established attractions like the Colombo City Center and One Galle Face, making living in Colombo not just convenient but also so much more fun.
Ease of purchasing
Buying and choosing your next apartment in Colombo has been made easier than ever before. With Gloveh, you are now able to browse through some of the best vertical living opportunities across the island with features that let you visualize the views at each level, apartment floor plan, availability, facilities and amenities at each development. Gloveh even provides special financing opportunities that are exclusive to all its users. Gloveh helps you make the right decision towards your next vertical living investment, by bringing you all the details in just a click. Visit Gloveh to buy an apartment in Colombo and get started on your next big investment!